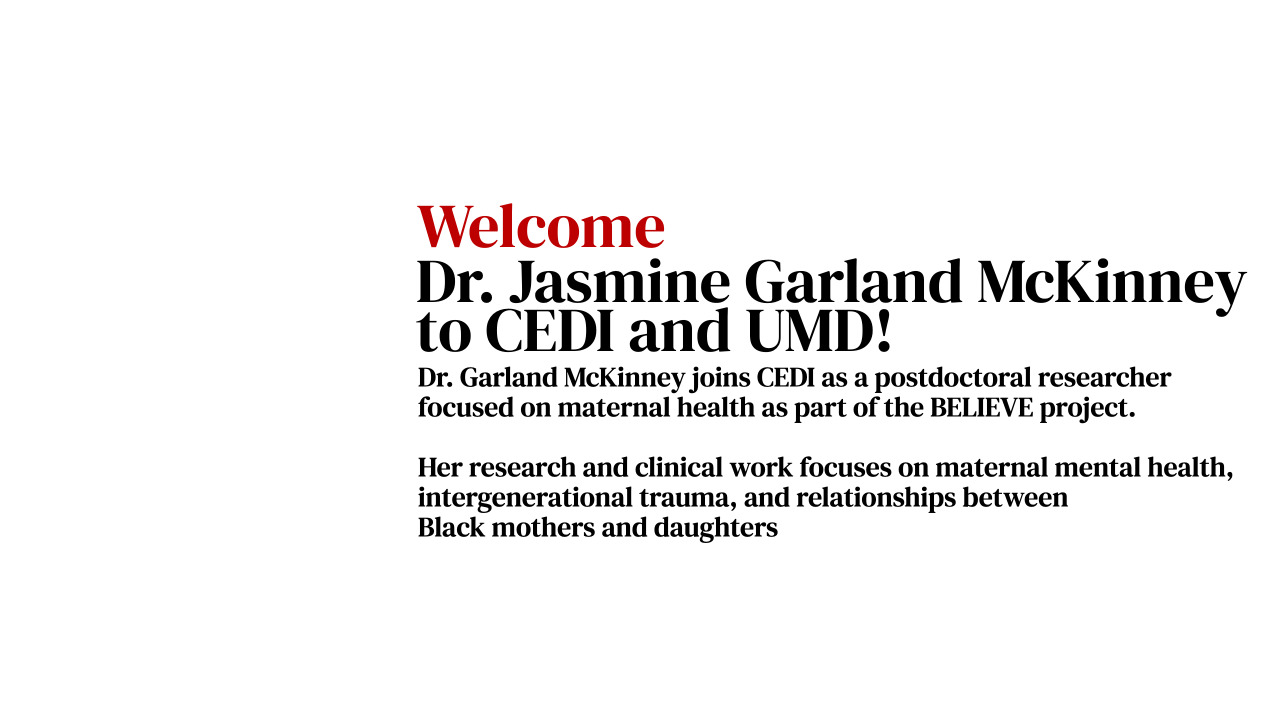 Welcome
Dr. Jasmine Garland McKinney
to CEDI and UMD!
Dr. Garland McKinney joins CEDI as a postdoctoral researcher
focused on maternal health as part of the BELIEVE project.

Her research and clinical work focuses on maternal mental health,
intergenerational trauma, and relationships between
Black mothers and daughters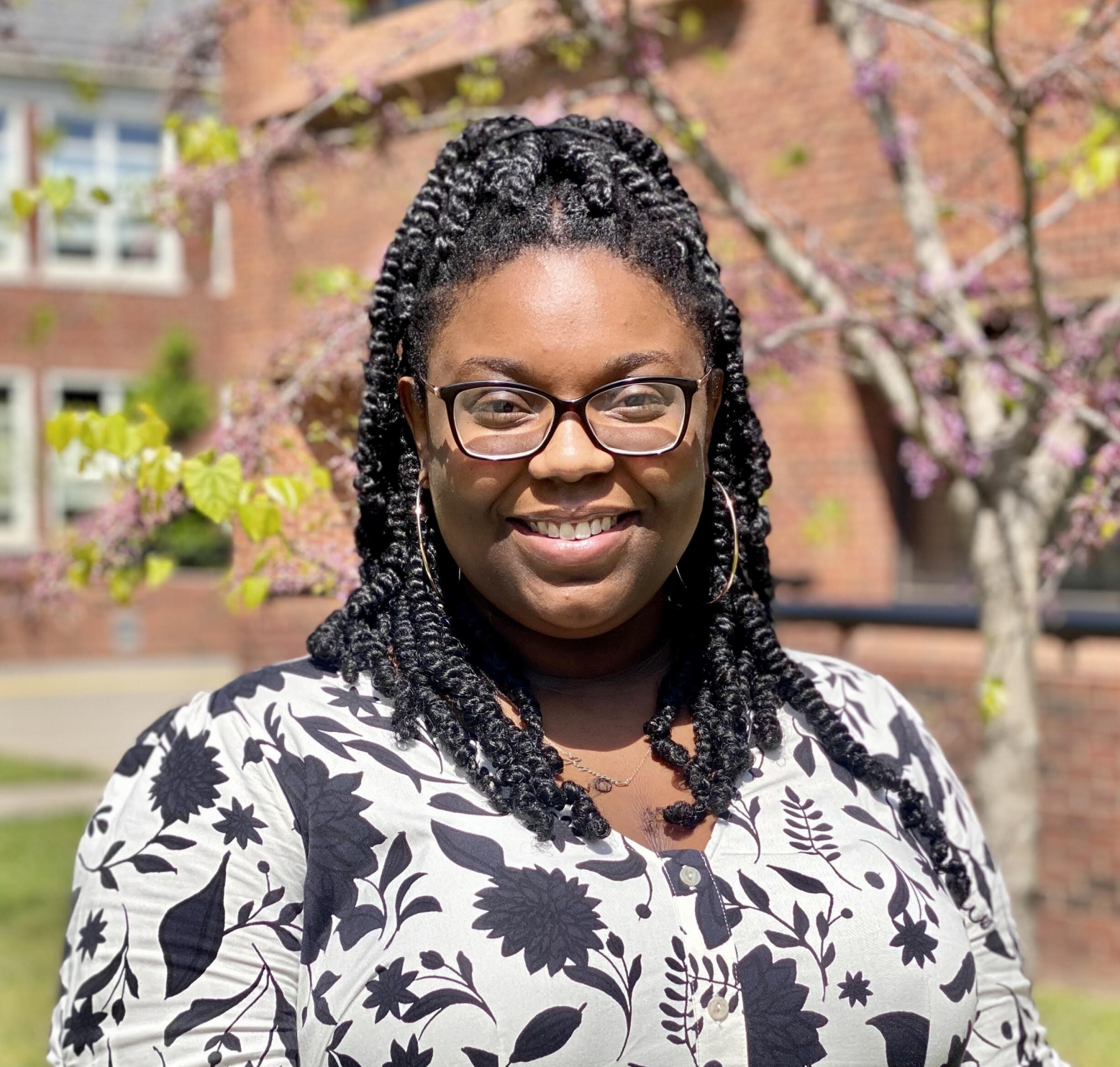 At the Community Equity, Data & Information (CEDI) lab we study how information, data, and technology in public-facing institutions empower and marginalize people and communities, and work to build and improve systems that support a safer, healthier, and more just society.